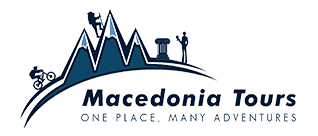 ADVENTURES THROUGH
THE MACEDONIAN MOUNTAINS
We offer two day and seven day adventure tours which take you to some of the most spectacular views, hiking through ancient pristine mountains, forests and gigantic waterfalls. These Macedonian hiking adventures are physically challenging, extremely rewarding and an experience you will never forget.
The mountains of Macedonia have been walked by the world famous and conquering soldiers of Alexander the Great of Macedonia, Roman Invaders, Byzantine rulers, barbaric invaders. Macedonian mountains are the birthplace to Bogomilism and some of the most beautiful Byzantine churches and the most revered iconography in the world. See the individual tours for more information.