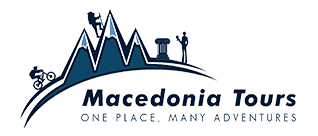 7 DAY Glorious National Tour
Experience the best natural and cultural features of Macedonia through an unforgettable adventure.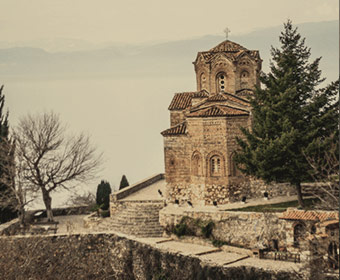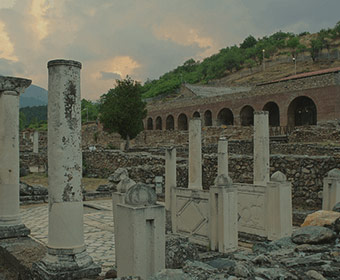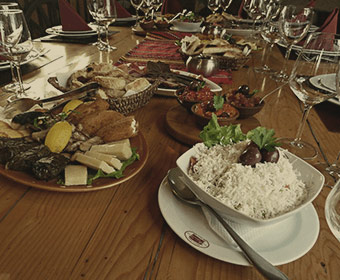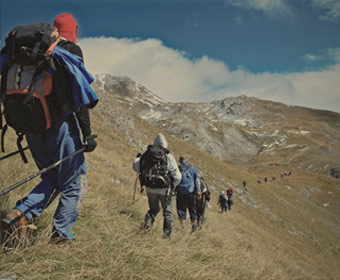 HIGHLIGHT
Lazaropole - Authentic Macedonian Village in the Mountains
Bitola Tour - ancient Heraclae, founded by Phillip 2 of Macedon / Architecture / Fashion / Nightlife
Karadzica & Begovo Pole - Spectacular mountain views, tasting authentic Macedonian food
Galicnik - Famous Macedonian Village - great architecture
Ohrid Tour - One of the most ancient human settlements in Europe / Cultural Jewel
St. Jovan Bigorski - 11th Century Magical Monastery / world famous iconography
Mavrovo - Tour of this Beautiful National Park
Sampling Traditional Macedonian cuisine, cheeses & legendery wine
Titov Vrv Hike - Peak of Mount Shar at 2,748m
1

After the breakfast, we will have our traditional early coffee at Shirok Sokak "Wide street" in Bitola, after which we will have transfer to mountain house Cheples, 60 km from the city of Veles, the center of Macedonia. On our way up, we will have our lunch at the well known fish restaurant in the village Nezhilovo, with a beautiful terrace build just right above the river Babuna. This mountain gave birth to the mysterious religious movement Bogomilism, a non materialistic view of Christianity which spread across Europe in the middle ages. We will have our accommodation at the renovated mountain house at Cheples, on altitude of 1450m, and we will have an all day for sight seeing on this one more amazing mountain. We can visit the springs of the river Babuna, placed deep in the forests of this mountain Jakupica.

INTERMEDIATE
(Youare fit and an adventurer)

Western Macedonia

7 Full Days, 6 Overnight

Mar - Oct

2 - 8 persons
The tour includes:
Overnight Accommodation 2.5/3 star , Professional tour guide, Large Breakfast every day
Necessary equipment:
Change of clothes, hiking boots, toiletries
Extra:
Please allow extra 5-10 euros expense per night for dinner: food is great quality and very cheap
Tour Guides:
€ 890
MKD 54300
(minimum 2 people)